Who's the real super consumer? It's not who you may think.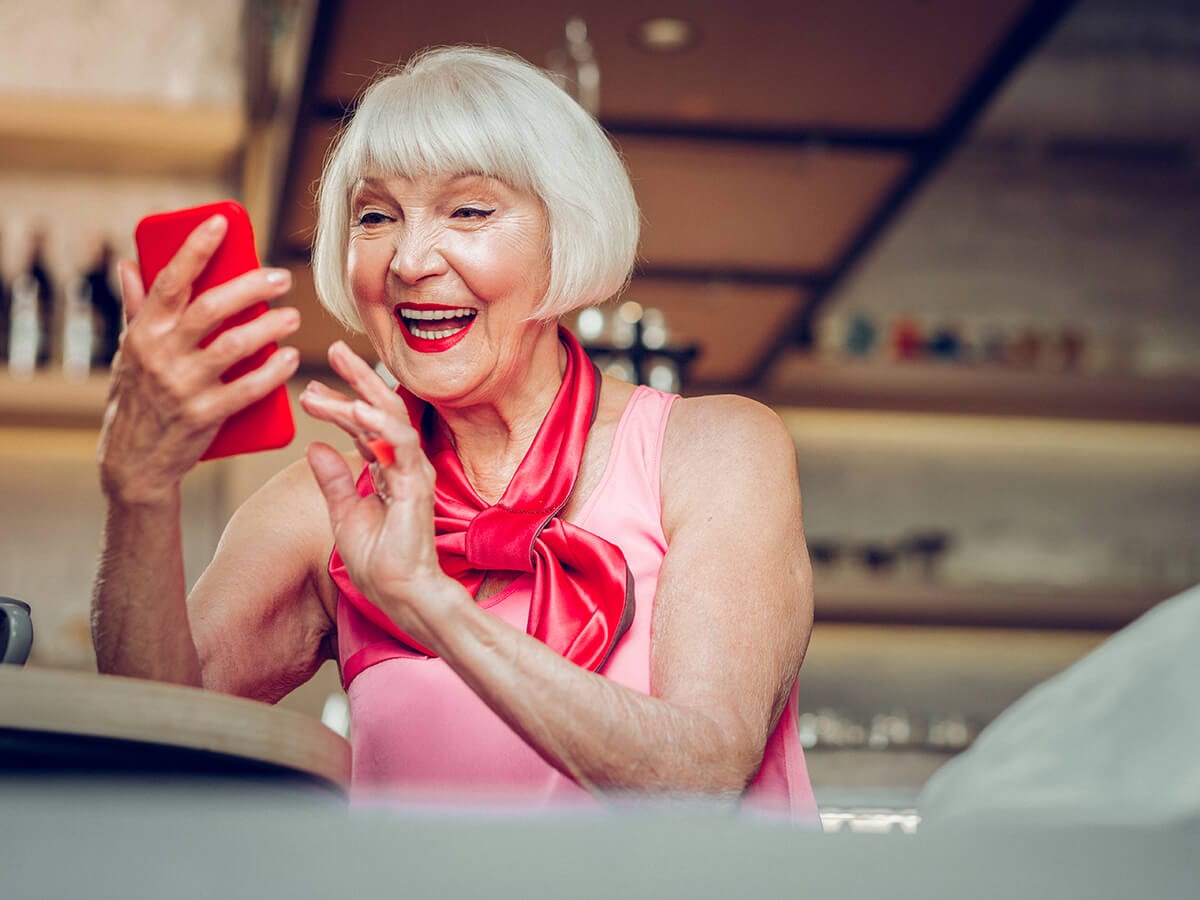 Forbes has named women over 50 "super consumers" and they are not wrong. This demographic has over $15 trillion in global purchasing power – they are the healthiest, wealthiest and most active generation in history. That's right, I said $15 TRILLION.
Yet with this unprecedented amount of purchasing power, Nielsen estimates that less than 5 percent of advertising dollars are targeted to adults 35-64. Talk about girl power. Women 50+ are the largest demographic with incomes over $100,000. They control 95 percent of household purchases and 80 percent of luxury travel. They also estimate that 75 percent of them say they are willing to pay a little bit more for quality and convenience.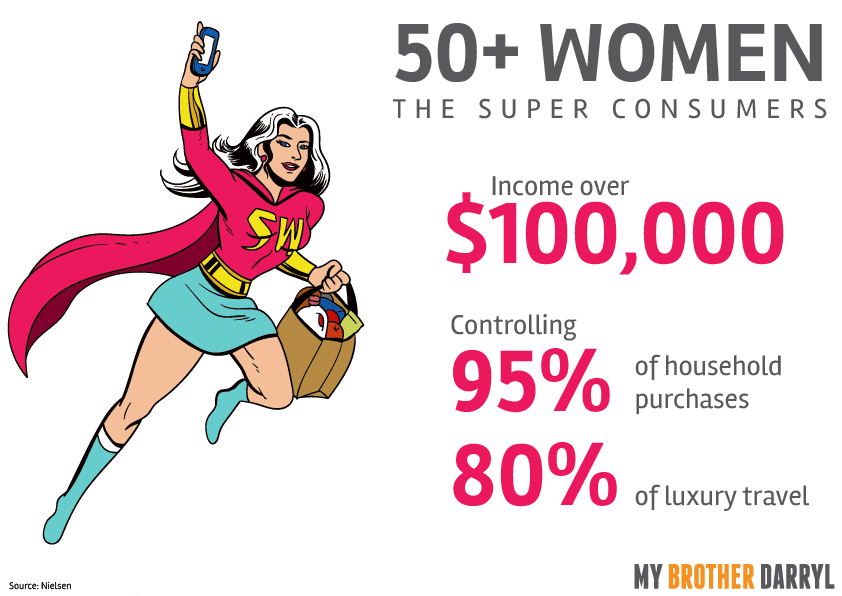 So why aren't marketers jumping all over these golden girls? I mean, let's be honest, when was the last time you saw anyone over the age of 55 in a decent ad? The world of "oldsvertising" is full of reverse mortgages, erectile dysfunction pills and bath tubs that won't kill you. In fact, according to Girlpower Marketing, 53 percent of Boomer women feel overlooked by product advertising and marketing because of their age.
On the flip side, younger consumers don't have to look far to learn about new products since marketers are falling over themselves to court this growing demographic. Let's break it down a little further. According to a proprietary research study conducted by accenture, they project that millennial spending will only account for $1.4 trillion globally in 2020. And our super women… $15 trillion
We've just quantified the huge potential and opportunity with these gals. Anyone else confused about how this enormously lucrative market is being so ignored? Over the next series of blogs we'll break down what's most important to these women and strategies to reach them. Here's a wee preview of what makes these ladies tick.
Family and relationships
Health and Wellness
Living the Good Life
Next post, join us as we dig deeper in to reviewing the importance of Family and Relationships for this demographic. We'll also talk strategies on how to connect with these women and market potential.